How important is your smartphone's front-facing camera to you?
39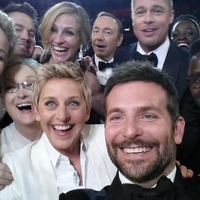 It's Monday today, and as some of you have to come realize, Monday is
poll day
. This means that we're back again with another very specific question that we wanted to get your input on, and it concerns front-facing cameras.
So why front-facing cameras? Well, apart from
the undeniable success of the selfie
subculture, these happen to be an area that manufacturers are slowly but surely improving in their never-ending arms race. Sure, we can't talk of a dog-eat-dog competition just yet, but every bit of differentiation surely counts in what is a downright ruthless market. To that end, we now have smartphones like the LG G Pro 2 with a "front-facing flash" (really just a bright white screen), and the HTC One which sports a pretty wide lens, allowing you to get more people in the frame, not to mention that most flagship front cams allow for 1080p video capture. At the same time, you have phones like the Nexus 5, which only does 720p, and comes with a noticeably narrower lens and a virtually non-existent list of features.
But how much does all of that matter to you, the buyer? Does the front-facing camera even number on your list of consideration when picking a phone? Or is it something that you genuinely care for and use, say, for video calls? Let us know by getting your voice heard through the poll right below.