Hoping to use your Apple Watch as a remote control for passing gas? Apple says no to "fart" apps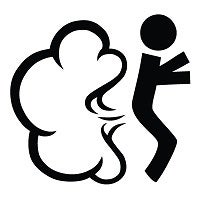 One cool feature about wearable technology is it can prove handy as a remote control for the smartphone it is connected to. It makes it easy for quick replies to messages or as a remote shutter button for the camera.
Of course, there are more mischievous applications for remote controls, but when it comes to toilet humor and the
Apple Watch
, Cupertino is saying, "No way Jose."
One of the apps submitted for the Apple Watch, aptly called
Fart Watch
, has been roundly rejected by Apple, "We do not accept fart apps on Apple Watch." Never mind that there are any number of gas-passing style applications available in iTunes for the iPhone other iOS devices.
Does a development like this "break the wind" in your plans for your own Apple Watch?
sources:
Cult of Mac
via
SlashGear