Holiday smartphone sales in the U.S. disappoint at Best Buy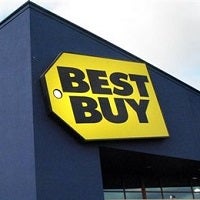 If there is one place that smartphone fans love to visit, it is Best Buy. The big box retailer is chock full of handsets covering multiple manufacturers and carriers. Unfortunately for Best Buy, there are more smartphones in the stores than company officials were counting on following what was supposed to be a robust holiday shopping season.
The retailer placed a huge order for handsets going into the 2015 holiday season based on 2014's sales during the same period. But same store sales of computers and mobile phones declined 7.2% in the U.S. over the recently completed holiday shopping season. That compares to a smaller 1.8% decline in U.S. same store sales of those products that took place during the 2014 holiday.
What makes this a disaster for the company is that computers and mobile phones account for 42% of corporate sales. Best Buy says that consumers turned to wearables like smartwatches and fitness trackers during the season. The retailer's Chairman and CEO Hubert Joly blamed smartphone manufacturers for the decline. The executive said that fewer smartphone users are upgrading their phones due to a lack of innovation in the industry.
Thanks for the tip!
source:
NYPost