Hitch that ride: can the rise of car-hire and sharing apps continue unregulated?
5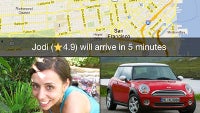 Just like there were experiments before the Internet really took off, with people locked in apartments ordering all necessities online, or recently people living entirely off Craigslist, there should be an experiment of personal transportation done only via car-hire and sharing apps, just to prove a point.
Those who have tried the convenience of services like Zipcar swear by it, especially in large metropolitan cities, where car ownership and parking costs way too much. There are also a number of on-demand car hure apps like Uber, Lyft or SideCar that hook you up with vetted drivers, sometimes people using their own cars for the purpose, or services with their own shared fleets. Some of them work as a small "donation" fee goes towards your driver, and they collect a certain percentage to maintain the app and the database, like what a traditional dispatcher would do.
These voluntary "donations" are often half of what you'd pay for a cab fare, and it's like you get driven home by a friend, which can come in pretty handy after that all-nighter pub crawl you just pulled off. Others are like full-fledged taxi services, and the GPS unit of a smartphone is used to determine the distance and time, hence rate. We've rounded a few of these ride services in the slideshow below to show you how you can get around the city in an alternate fashion and save money if you brave to try them.
All fine and dandy so far, and these services literally exploded the last two years in major US cities, and even abroad. Flies are, however, starting to drop in the honey jar. Last Tuesday, three of the above-mentioned companies - Uber, Zimride and SideCar, were fined $20,000 apiece for operating without a taxi service licence. Uber is also fighting lawsuits from San Francisco cabbies, and has legal problems around its Chicago operation, too.
As more and more people are using such crowdsourced car sharing services, the apps and companies behind them are not going to stay below the radar for much longer, and the freeriding days might be behind them, pun intended.
Last Friday, the International Association of Transportation Regulators (IATR), which has memberships spanning from New York, Chicago, Boston, Houston and San Francisco to Toronto and other major cities, came up with
a set of rules aimed to reign in the services provided by those smartphone apps
,
reports the WSJ
. The New York City ex-taxi commissioner Matthew Daus is leading the effort, and wants this basic set of regulations over the smartphone car-hire services that undermine the traditional taxi cab infrastructure to be accepted across major cities.
One of IATR's newly-minted rules is, for example,
forbidding the use of the smartphone GPS radios to determine the fare
, like, say, Uber is doing, as they say taxi meters are more accurate for measuring distance. Thus, in New York City you'd still be able to hail a cab with a smartphone app, but it has to be from one of the established yellow cab companies there, as per the new rules, as they'd have the required meters.
Another jab at the new ride services that are proliferating as everyone and their pet are smartphone-equipped, is the regulation aiming to curb "
demand pricing
" surcharges, such as the fee of the lift going up if more people are looking for the service at the same time in the area, like in peak hours. Tell that to an exasperated New Yorker trying to get a cab 4-5pm when the shifts change - they might consider a small surcharge preferable than standing on the curb for half an hour around that time.
The owners of services like Uber, Zimride and SideCar are not immediately commenting on how are they going to fight the proposed new rules, but SideCar's CEO issued a statement - "
government should encourage innovation and rethink regulatory frameworks developed over a half century ago.
" Those companies have already expressed their position numerous times however - that they are making the car-hire business cheaper and more efficient, making sure the full capacity of vehicles is utilized, and helping cities' traffic congestion and pollution levels in the process.
It seems, however, that the entrenched interests of the traditional taxi cab services are starting to fight back, and the proposed new rules for 15 major US and Canadian cities by the International Association of Transportation Regulators might be considered a call for battle. What do you think, are the car sharing services available via apps on our smartphones going to have a hard time fighting back regulation? Do you have any personal impressions how Uber, Lyft, Zimride, SideCar and the others stack up?