Hidden costs of the iPhone 5 accounted
9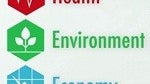 We know what it costs to buy an iPhone, but did you ever wonder what some of the cumulative costs were to buying and owning an
iPhone 5
? Costs like its potential affect on the environment or what it will cost to keep it charged?
InsuranceQuotes is an industry blog covering various news items related of life, auto and business insurance. It also covers government regulations and other related topics. For consumers, InsuranceQuotes serves as an initial guide to get quotes and information on different types of insurance. Now, it has started a series called "Hidden Costs."
As you no doubt have gathered, the video below provides an overview on the costs of iPhone beyond the purchase point and provides a letter grade based on overall environmental, health, financial, and economic factors. What is not revealed is how InsuranceQuotes scores these elements to arrive at a grade. One statistic that is cited is that it is projected the iPhone may add $1.9 billion to the US trade deficit with China, yet contribute 0.33% to the US GDP, which equates to about $53 billion. Understanding that there are larger variables at work when it comes to "big picture" trade deficits, that this single product potentially creates such a significant return, it seems a grade of "B-" is a bit skewed.
The final grade offered might surprise you. Knowing our loving readership, we are certain you will have no shortage of opinions on how
you
would grade the iPhone.
sources:
InsuranceQuotes.org
via
Mashable