Here's some more 4-1-1 on the BlackBerry Passport
61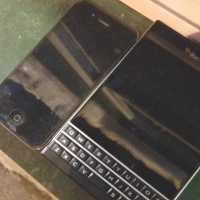 The BlackBerry Passport is quickly becoming one of the most hyped phones in the second half of the year. With its unique look and the QWERTY keyboard with contextually aware virtual keys, the manufacturer has pulled out all of the stops in an attempt to create a phone that not only satisfies the BlackBerry faithful, but also captivates iOS and Android owners.
The BlackBerry Passport has a 3450mAh battery inside. Considering that the company has always been able to optimize the battery on its phones, the Passport should be able to run all day, and then some. The device also offers BlackBerry Natural Sound, which had been previously available only on BBM voice calls. This feature will enhance the quality of cellular calls. Four microphones on the handset will adjust the sound to reduce ambient noise levels and also takes into consideration the distance that the phone is from your ear. The BlackBerry Passport also is equipped with loud stereo speakers.
While the unique look of the device catches your attention, the QWERTY keyboard is also a selling point. Certain gestures will allow you to place the cursor where you want it with precise control. The virtual keys that appear on the screen, are based on what you are doing with the phone. Browsing the web? You will see virtual keys for a colon and backslashes. If you're writing an email, the "@" symbol will be available to you.
With BlackBerry 10.3 expected on the phone out of the box,
BlackBerry Assistant will be on the Passport
, ready to assist you in the same manner that Siri, Cortana and Google Now help iOS, Windows Phone 8.1 and Android users respectively. BlackBerry has yet to officially introduce the phone. At that time, we should find out a launch date and pricing for the flagship BlackBerry that has
monster
written all over it.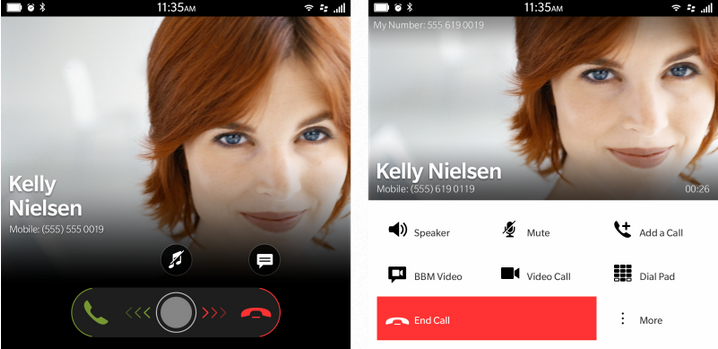 Screenshots from the BlackBerry Passport
source:
BlackBerry