Here's one advanced tip to noticably improve battery life on almost any Android device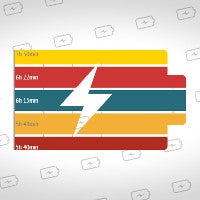 Compared to the feature phones of old, the smartphones of today are profoundly more powerful. You know that. The industry has made incredible leaps forward, and we enjoy devices that are far more capable in all areas... but one. Battery life. A tougher nut to crack than we'd all like.
Of course, there are all kinds of tweaks you can apply to better the endurance of your device, and most of them can be taken care of by even novice users — at least so long as they know where to look. For today's lesson, however, we'll embark on an infinitely more perilous journey that simply isn't for everybody. It's not that it's incredibly hard to apply this tweak and reap noticeable savings in power consumption, but it does require root and a custom recovery, both of which are relatively simple, but still advanced, operations nowadays. For the purposes of this tutorial, we're assuming that you've got these two out of the way.
The guide here is nearly universal, and will work with most popular Android devices. In case you're curious, we'll be showing you how you can easily under-clock and under-volt your CPU (and GPU) on demand, and set a different CPU governor that ensures the most is squeezed out of your battery pack. Keep in mind that newer devices likely already include one such tweak as part of the software they come with, but most don't go as far as we're tentatively suggesting you could.
As with any modifications, there's always some risk involved when messing with your device, so we suggest that you perform a Nandroid backup of your system in case things go south. Better safe than sorry!