Here's how you can still get unlimited data on Verizon
31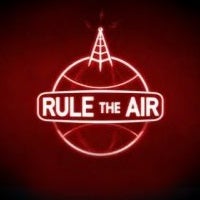 Here's a neat little trick which allows you to bypass Verizon Wireless' system restrictions and actually get the good old
unlimited data plan
the company nixed in the summer of 2011. Obviously, this is something the carrier is likely to remove very quickly so you'd need to act fast.
All you can eat data is something pretty much every smartphone user out there dreams for, but you should also be warned that it's possible for Verizon to revert that on your smartphone. In either case, for the most adventurous among you, here's how you can try to sneak and get under-the-radar unlimited data.
1. Dial *611 from your Verizon phone, or 1-800-922-0204 from any phone.
2. Wait for computer CSR to go through the main menu. You will need your Verizon phone # and account PIN or last 4 of SSN.
3. Hit option 4.
4. When it asks you what you would like to do today say "Add a feature."
5. If you have a 3G device (which includes all iPhones): Say you would like to add the $20 2GB 3G Mobile Hotspot FEATURE to your phone. If you have a 4G device: Say you would like to add the $30 Unlimited 4G Mobile Hotspot FEATURE to your phone. According to StopTheCap [http://stopthecap.com/2011/07/12/how-to-get-verizon-wireless-4g-30-unlimited-use-hotspot-feature-added-to-your-account/], they may be able to locate this feature via referencing feature code #76153.
6. Your data plan will now be the $29.99 unlimited data plan, and you'll have either the 2GB or unlimited Mobile Hotspot feature on top of that.
7. OPTIONAL - if you don't want the Mobile Hotspot feature} Log into My Verizon and remove the Mobile Hotspot FEATURE from your account. Many people recommend waiting a few days (at a minimum) to remove the feature. The $29.99 unlimited data plan should remain on your account.
8. If they say they can't add that feature to your plan, or that you must bundle your data + mobile hotspot service together as a single data plan, tell them thank you, hang up, and repeat the steps above.
And voila, you should be all set! Has it worked for you? Let us know in the comments below.