Here's how to record screen video on Apple's iPhone 6, iPhone 6 Plus and iPad Air 2
8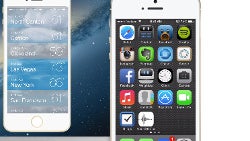 Whether you're a blogger who wants to show something awesome on their iPhone or iPad to the world, a gamer who wants to record gameplay videos on their iDevice, or simply want to share something else with the YouTubes, you'd need to record your iPhone screen on video. Is this even possible for mortals? And how do you do it?
A look over to the other side of the fence where is green world of Android, we have seen how Google has recently enabled screen video recording and there are now many apps that allow you to easily capture footage from your display. Unfortunately, in the otherwise rich Apple ecosystem such apps are missing. Luckily, there is a solution.
The easiest way to record your iPhone or iPad screen on video is a paid program called Reflector. Conveniently, it works wirelessly via AirPlay, and good news is that it outputs perfectly smooth 30fps videos in both apps and games.
Reflector basically mirrors your iPhone and/or iPad display to a Mac, Windows and even Android. A right click on the mirrored windows brings up the option to start recording the on-screen actions - when you're done recording just hit the stop button, and that's all it takes. Reflector comes with a 7-day trial that you can use to see what the app is all about, while for further use you'd need to pay $12.99 for a single license.
Is the price worth it? If you're serious about recording your screen video - yes. There is simply no other user-friendly alternative out there. We've included a step-by-step tutorial for Winows PCs in the slideshow right below, follow the steps below to record your screen video on any iPhone and iPad model including the iPhone 5s, iPhone 5, iPhone 4s, iPad Air, iPad mini with Retina display, etc.