Here's a cheaper Jelly Bean-powered alternative to the Nexus 7
17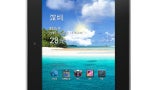 If you're on the lookout for an affordable 7" Android tablet, one of the options that you're probably considering is the Nexus 7. Sure, the Google-powered, Asus-made tablet is pretty nice, with great specs, alluring $200 price tag and all, but you know what? If you don't really care about quad-cores and such geeky stuff, you can actually buy a decent 7" tablet at an even lower price!
Enter the Cube U9GT4 - a 7", dual-core tablet for $130! Hey, don't let the unfamiliar name put you off, as the device is actually pretty well-spec'd. The Cube U9GT4 may not have the advantage of the recognizable brand, but it does have a dual-core 1.6 GHz Cortex-A9 processor with a Mali-400 GPU, 1 GB RAM, 8GB storage space, microSD card slot, and a VGA front-facing cam. What do you say - pretty decent, eh? And when you factor in the fact that it comes with Android 4.1 Jelly Bean straight out of the box, things surely begin to sound intriguing.
As we said, the screen measures 7 inches. Unfortunately, the resolution is not as high as the one of the Nexus 7 (1280 x 800), but it's still good enough for this screen size - 1024 x 600 pixels.
Design-wise, the Cube U9GT4 is nothing special, but then again, which one is these days? If the idea of a mid-range tablet for $130 (free shipping) sounds good to you, just hit the source link to order one. Alternatively, you can wait a bit more for the iPad Mini, or the rumored $99 Nexus tablet, which may (or may not) become reality by the end of the year.
source:
Ownta
via
AndroidAuthority