Here is why YouTube isn't a default app on iOS
37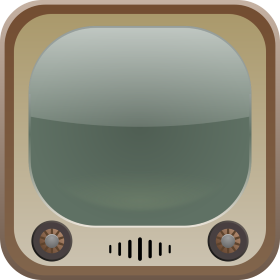 Remember when YouTube and Google Maps were installed on iOS by default? This has been the case since the first
iPhone
, all the way to 2012, when suddenly iOS no longer included pre-installed Google services.
At the time, no one really knew why Google apps were suddenly scrapped from the default software, but a lot of consumers speculated that it was Apple trying to give its own alternatives, such as the then-new Apple Maps, more exposure. Turns out, there was a completely different reason.
Google requested that its apps are no longer part of the default version of iOS. For some reason, five years after Google gave Apple a privileged access to YouTube so the latter can build a default YouTube app for the original iPhone, Big G wanted to
"take back control of [its] app."
This revelation comes from Hunter Walk, a venture capitalist at Homebrew, who is also a former long-time YouTube employee. He posted the information on Twitter via a series of tweets. For the sake of having an easier time reading them, we've compiled them below.
Apple approached YouTube abt being default app on 1st iPhone. Making it happen ensured the "YouTube of mobile" was YouTube itself....

...YouTube was still operating pretty independently frm GOOG at that time, & our BD team did great job managing Apple & Google interests...

...was actually API deal w some add'l language around functionality, bec Apple built the app itself. They wanted that control...

...i hated the shitty old TV icon they chose but i guess no way they were gonna put the YT logo :) ... Apple didn't like "UGC video"...

...but knew they needed reasons for the masses to buy a smartphone, & likely their 1st data plan. YouTube was mass market....

...besides default footprint on iPhone, placement made all other carriers approach us & want 2b "YouTube enabled" vs us giving them $$$...

...we wanted consumers to ask "does this phone support YouTube" when they were purchasing their 1st smartphone. Carriers marketed us...

...2012 iOS6, time for YouTube to take back control of our app, which was still Apple-created. Made gutsy move to not renew agreement...

...great YouTube/Google mobile teams (eng, product, marketing, BD, etc) all worked together. Risky to be removed from all iOS6 devices!...

....millions & millions of phones - YouTube app disappeared!!! But consumers reinstalled from App Store, promos from other Google apps....

...was one of most interesting & consequential series of product decisions during my time at YouTube. Not w/o controversy internally /fin
If you want to check out the original tweets, you can do so via the link to BusinessInsider at the bottom of this piece.