Here is how to win a Sony Xperia T by answering a few simple questions
8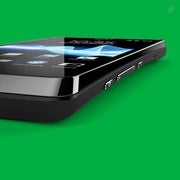 Psst, want to own a brand new
Sony Xperia T
smartphone? Then read along as the manufacturer is giving you the chance to win one by participating in its Smart Comp promo. Here is how it works: for four days in a row starting today, Sony will ask you a question on its Facebook page, and for each correct answer, you will be given two tickets. For every friend that you convince to participate, you get an extra ticket – up to 8 of them, meaning you can participate with a total of 16 tickets, assuming you answer all questions correctly.
In case you missed the event, the Sony Xperia T was announced last week at the manufacturer's pre-IFA event in Berlin. It is a high-end Android smartphone with a 4.5-inch HD display, Snapdragon S4 dual-core processor clocked at 1.5GHz, and a 13-megapixel main camera with BSI sensor.
Anyone who is interested is free to follow the source link below and read all the details associated with the promo. Who knows, maybe if you are lucky enough, a new, shiny Sony Xperia T will arrive at your doorstep in a few short weeks.