Here is how Nokia imagined touchscreen phones in 2006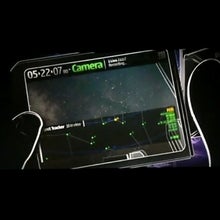 The video that we have embedded below - a creation of the Nokia Design team, was uploaded to YouTube way back in 2006. However, what makes it interesting today is that it showcases ideas that you might be well familiar with. In particular, the pattern lock screen is available on Android and the augmented reality stargazing functionality comes in the form of mobile apps, but back in the days, such concepts would have been revolutionary.
Also, note that the user interacts with the smartphone by using his thumbs only, not with a stylus. Not much physical or virtual keys are in sight either. And this was at a time when the iPhone had yet to be unveiled, let alone for Android to take off. There are even more interesting design concepts shown off in the video, and it only boggles the mind why Nokia could not implement any of them in its smartphones.
Now feel free to check out the video below and see what exactly we are talking about. Of course, if you would like to share your thoughts about it with us, do not hesitate to drop us a comment.