Here is a quick look at the newly announced Asus Zenfone 3 Zoom
8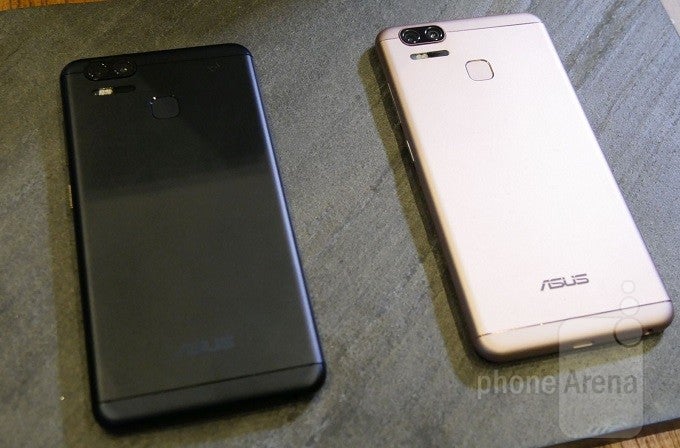 Asus made an impressive showing this year at CES. Officially introducing the world to the first smartphone that is ready to immerse its user via Google Daydream, and augment his or her reality thanks to Google Tango,
the ZenFone AR
.
Also announced at CES by Asus was a smartphone "built for photography," the
ZenFone 3 Zoom
. While the spec sheet suggests a mid-range disposition, the ZenFone 3 Zoom brings with it and impressive set of features.
Given the device's name, and the mantra for which it was designed, most of those features can be found in the ZenFone 3 Zoom's cameras, of which there are three big sensors.
Starting from the front, a 13-megapixel Sony IMX214 sensor with an f/2.0 aperture, accompanied by a screen flash. On the back, two more cameras are on board. The main unit is a 12-megapixel Sony IMX362 sensor with decent sized pixels at 1.4µm, something Asus is calling in this application "SuperPixel technology." Asus claims this main camera has better than 2.5 times light sensitivity to the iPhone 7 Plus. There is 4-axis optical image stabilization along with electronic image stabilization.
The "Zoom Camera" is a 12-megapixel unit with 12x total zoom, which includes 2.3x optical zoom. The whole set-up makes use of laser assisted autofocus as well as phase detection autofocus. However, the ZenFone 3 Zoom makes use of 100% of all the pixel to assist in focusing.
We will delve much deeper into the cameras in our full hands-on, which will be coming in a couple days. The ZenFone 3 Zoom, is only 7.99mm thin, but it can provide up to 42 days standby time, 8.5 hours of social media live streaming, and 6.4 hours of 4K video recording. No matter what kind of smartphone you have, those numbers are stratospheric.
How does the ZenFone 3 Zoom pull that off? First with Qualcomm Snapdragon 625 octa-core CPU, and a massive 5,000mAh battery. We are not sure how they packed that all in there, there is even a headphone jack.
The Asus ZenFone 3 Zoom will be available next month. Pricing was not announced, but we do not think it will bear a flagship sized price tag. Keep checking back on PhoneArena.com for more coverage from CES 2017 in Las Vegas, and our in-depth hands-on of the ZenFone 3 Zoom.