Here are the best stories about people randomly meeting Steve Jobs
22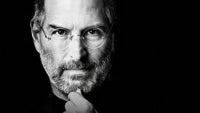 It's been more than a year since the passing of Steve Jobs, the man that will forever be associated with Apple, the company he co-founded with Steve Wozniak, and that brought us the iPod, iPhone, iPad and will bring us who knows what in the future.
A lot has been said about Jobs. As a manager, as a detail-obsessed chief executive, as a Buddhist. He is often described to be brilliant, but also often said to be arrogant. This kind of polarizing opinions are the norm with Jobs, but truth is people talk about him. You could argue that many study him as an example of success.
He was not just an influential executive, he was also a person, though. And a person's true nature probably best comes in unforced situations, with random people, short encounters when you are not obliged to be nice.
And that long introduction is all to say that an interesting thread has emerged on Quora of people who randomly met Steve Jobs sharing their experiences. And there is a lot of awesomeness there for those who are feeling nostalgic and have some time during the lazy Holidays to take a look. It's all at the source below.
source:
Quora