Here are seven popular iOS apps you can download for free on Monday only
6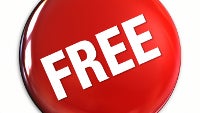 Looking for some freebies for Memorial Day? There are seven paid, popular iOS apps that are yours for the taking until Monday comes to an end. First up is
Movie FX Cam
which adds 39 special effects to your videos. Normally 99 cents, this would be a great free pick up for someone who fancies himself as the next Spielberg. If you like climbing things,
Altimeter GPS+
is free for the rest of the day. Normally $1.99, this app measures your altitude and the rate at which you are climbing.
Game of War-Fire Age
is normally $7.99. This is a game that features an online community like World of Warcraft. If you like that type of game, it won't cost you a red cent to join the crowd. The number one desktop remote app on iOS is
Splashtop 2
. Other days of the year, you'd be coughing up $9.99 to access your desktop PC by remote from your iOS device. Not today, though. There is no charge to download the app.
At $2.99,
movieClips
converts your pictures into a short video clip and even allows you to add sound. Today, you can add it to your iOS device for free. Normally 99 cents,
InstaTiling
is free for the rest of today. This app allows you to convert your photos into tiles, and then arrange them on Instagram as a banner. You've seen your friends do this on Instagram, and wondered how they did it. Now you know. Lastly, all of the Chop Chop games are free today. That includes titles like
Chop Chop Ninja
and
Chop Chop Soccer
.
There are only hours to go until Monday becomes Tuesday. If you want to pick up some free apps, go ahead and download them now. If you have enough storage, you can quickly pick up all of the apps and then decide later which ones you really want to keep.
via:
RedmondPie