Head Android designer Matias Duarte talks Android Wear and the death of mobile
16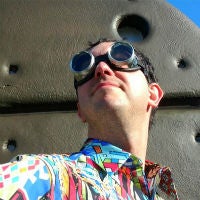 Matias Duarte is one of our favorite people in the mobile sphere. He is an amazing designer, who was directly responsible for the overhaul of Android with Ice Cream Sandwich, and he has been one of the voices behind Google's push towards unifying its product design. Recently, he sat down at the Accel Design Conference to talk about design and the death of mobile.
OK, so Matias wasn't really talking about the death of mobile as you might expect, he's just really good at creating an interesting sound byte. What he really meant was that designers should stop designing for devices, and instead should be focusing on designing for users. The variations from device to device should then be taken care of through responsive design principles. This means that rather than designing your software as separate products for the web, phones, tablets, etc., designers should create responsive layouts that can adapt, and leave more time to focus on what is best for the user. Of course, this sounds great, but it should be noted that the implication is that designers shouldn't be focusing on platforms that don't really support responsive design (aka iOS).
Duarte also went on to say that designers should really apply for tickets to Google I/O this year, because design is going to be a big part of the conference. Android Wear will obviously also be a big part of the conference, and Wear will be part of Google's responsive design push.
Overall, the talk is quite interesting, but fair warning for the video below, Matias Duarte is talking with the editor-in-chief of
The Verge,
Joshua Topolsky. We know that Josh is something of a polarizing figure, so if you have bad reactions to him, it might be best to not watch. Or, if you just want to skip through, the good stuff starts about halfway in.