Having problems waking up? Find Me Coffee is now available for Windows Phone 8
18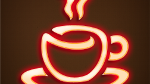 You know the scenario. You wake up in the morning and groggy, unable to face the world and there is
no coffee
. By now, you're totally addicted to caffeine so when your body doesn't get it when it usually does, every pore in your body starts seeking it out. So you shakily get dressed and decide that you will hit the closest coffee bar on the way to work. But which one is it? With the Find Me Coffee app, you can find out quickly how close the nearest java slinger is to you. You can even find locations with free Wi-Fi or a location open 24 hours a day for overnight caffeine withdrawals.
What brings this to mind is not our own sad plight (we never touch the stuff, although we do down an ungodly amount of Coca-Cola daily), but is the introduction of the app to the Windows Phone 8 platform. Already available for iOS and Android, the Windows Phone version of the app is actually a port from the iOS variant. The app does offer a double-wide Live Tile which is great when the caffeine withdrawal makes it hard for you to see straight.
Find Me Coffee is a free app, supported by ads and is available from the Windows Phone Store, the Apple App Store and the Google Play Store. If you need your cuppa Joe to get going in the morning, this app could be your best friend.
source:
FindMeCoffee
via
WPCentral