Have you ever purchased a smartphone or tablet without a warranty?
27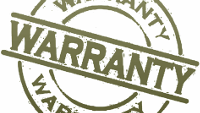 Would you look at that -- it's Monday again! This means it's about time we got around to publishing our next poll, and today we have a very specific question for you, one that was instigated by the release of the self-proclaimed flagship killer -- the OnePlus One -- among other phones (
Sharp, we're thinking of you
).
Now, many of us have come across desirable devices from distant lands (more so lately) that are simply not available wherever it is we call home, and are unlikely to ever be. In those scenarios, a given company simply doesn't offer the peace of mind of a local warranty, or, indeed, any kind of support. That can be quite a distressful situation for some buyers, as you're essentially left with a choice between taking a leap of faith and hoping that you don't get a defective unit on arrival or in the future, or simply giving up altogether and continuing the search for something more local.
So have you ever taken that leap of faith and ordered a smartphone or a tablet? Or does the practical side of your brain always win out? Let us know!