Have an AT&T Nokia Lumia 1520 and still wish it had Qi-standard wireless charging? There is a way
9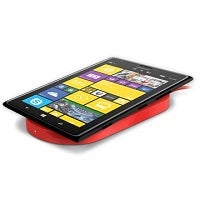 If there is one worthwhile criticism about the
Nokia Lumia 1520
for AT&T, it is that the carrier opted to strip the device of its otherwise native
wireless charging
ability, in favor of selling an accessory that supported wireless charging using a standard different (PMA aka Power Matters Alliance) from what Nokia supports (Qi).
The battle for supremacy in wireless charging is far from over however. Qi is well established, but PMA is gaining acceptance and has some heavy hitting sponsors now backing its play, notably the aforementioned AT&T as well as Proctor & Gamble and Duracell (Powermat).
For Nokia owners though, it is frustrating because back in 2012 when they picked up an AT&T branded Nokia Lumia 920 and bought a Nokia Wireless Charging Plate to take advantage of the device's wireless charging abilities, if they chose to upgrade to the Lumia 1520, they were out of luck, even if they bought an optional charging back from AT&T due to conflicting standards.
However, if you are determined to make good use of your Nokia branded or other Qi standard charging plate, and are not afraid to do a little operating, you can bring wireless charging capability to your AT&T Nokia Lumia 1520 and make it look like it came that way.
First, you will need the following:
Original AT&T 1520 shell (to re-use the PMA cable)
Nokia branded Lumia 925 wireless charging cover (not the Incipio PMA one)
International Nokia Lumia 1520 replacement shell with Qi coil in it
A soldering kit (and some skills to use it)
Kapton tape
Multi-mater to test continuity and voltage
Liquid nickel conductive pen (optional)
The rest of the instructions we incorporated in the slide-show below. This solution is not cheap, but it brings that one extra feature to your device if you truly love it enough. Just in case you cannot draw the connotation, doing this to your AT&T Lumia 1520 (or any device really), will void the warranty, and if you pursue this endeavor, you do so at your own peril and risk. The end result in this case however, shows success, and while there is some skill involved, it is doable if you understand the parts involved. Let us know if you give it a try and try not to set anything on fire. If you get stuck, consult the source links below for help.
Qi standard wireless charging - AT&T Lumia 1520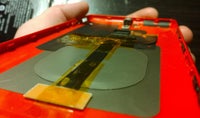 source: WPCentral (
1
,
2
)
credit:
Lance McCarthy
(Twitter) - developer who outlined all the detailed instructions