Hangouts Dialer brings voice calling via Hangouts on Android
20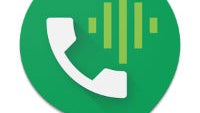 This is one of those things that we all assumed was coming, but it took quite a bit longer than expected. Over one year ago, in July of 2013, Google added voice calling to Hangouts on the web. In October 2013, Google added voice calling to the iOS Hangouts app. And today, you can finally make voice calls via Hangouts on Android, but you need a separate app to do so.
Shortly after we learned that Google Voice was finally being
integrated into Hangouts
on Android, Google released the Hangouts Dialer app for Android. In short, the app allows you to make voice calls to real phones all around the world. Calls to US or Canada are free, and rates to other countries tend to be fairly competitive with services like Skype. Even better, if you have a Google Voice number connected to your Hangouts, you can make and receive VoIP calls, meaning you can have data-only service and still get calls and texts.
The Hangouts Dialer does require an update to the Hangouts app (version 2.3), which is rolling out now, but may not be ready for your device just yet. Once you have the Hangouts update, the dialer itself will appear as a tab in the Hangouts app, but you will need to have the Hangouts Dialer installed, because without it the tab won't be there.