Hands-on with Nokia N810
1

The bird just brought us a shiny new Nokia N810 Internet Tablet, a small but feature-rich non-phone device that is targeted to the internet-addicted ones, as its name shows. This is the successor of the N800, which we reviewed earlier and updates it with a few things: it now has sliding hardware QWERTY keyboard, features built-in GPS for navigation and uses the new 2008 version of the Maemo OS.
The idea of the N810 is similar to the one of its predecessor: featuring large 4 inch 800x480 pixels display and Mozilla-based Internet browser, it renders full HTML sites just as on a computer. In order to connect with the world, both email and instant messengers can be used. Straight out of the box, the N810 Internet Tablet comes with Skype and Gizmo VoIP applications installed. A nice addition is that Headset Bluetooth profile is supported which would allow for using wireless headset for VoIP telephony. But this device with large screen can also be used for multimedia. On the microSDHC (high-capacity) slot the user can store more than 8GB of video clips or audio files. The sound can be played through the built-in stereo speakers or through external ones or headphones attached to the 3.5mm jack.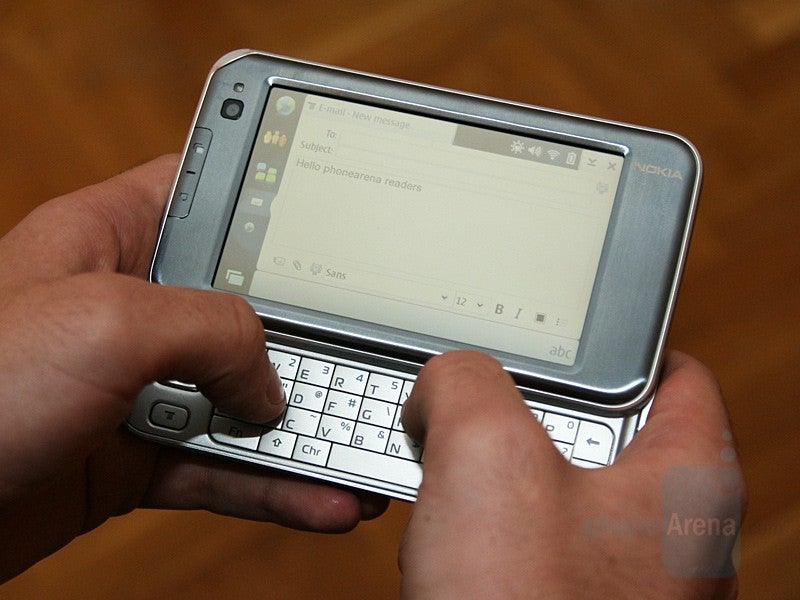 Expect our Nokia N810 Internet Tablet Review soon!