Hands-on Preview of the Samsung Alias 2
9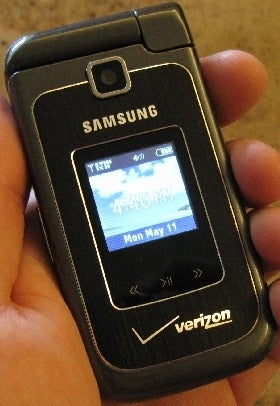 When we reviewed the first
Samsung Alias U740
two years ago, we weren't that impressed, mostly because of its poorly designed keyboard. Thankfully, that has now all changed with the introduction of the
Alias 2 U750
. First off, the device has better overall construction to it and feels more solid. The gun-metal gray color is also more attractive and professionally looking. Located on the font is a 1.3" TFT display, 2MP camera, and music control buttons.
Flipping the phone open vertically or horizontally reveals the impressive
2.6" QVGA display
, which is currently the largest display on any Verizon flip phone, with both images and text looking marvelously on it. Located on either side of the display are
stereo speakers
used for music/ringtone/speakerphone playback.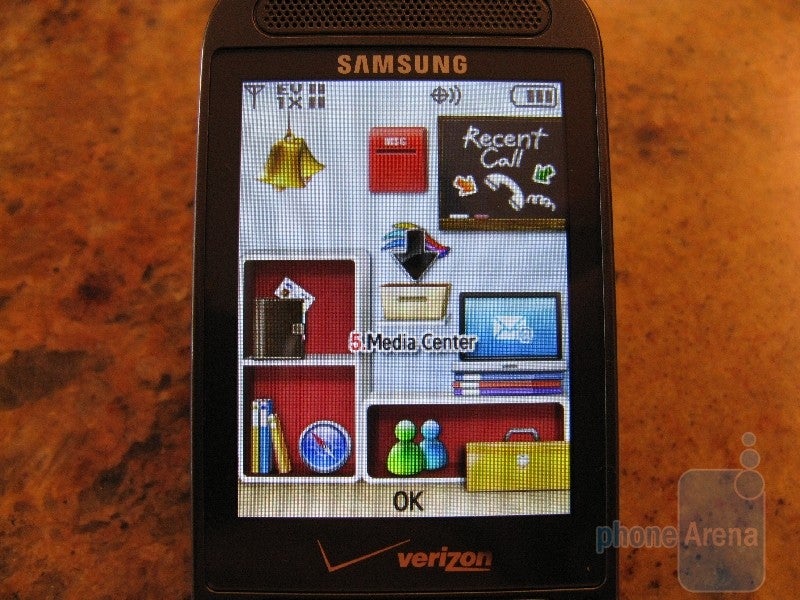 But what really sets the Alias 2 apart is the unique
E-ink keyboard
. When the phone is opened vertically, the keyboard shows the standard layout with numbers for dialing, arrows for the d-pad, and specific buttons for Bluetooth, alarm clock, games, camera, voice command, speakerphone, and e-mail.
When the display is opened horizontally, the same keys are used, but the layout is different. Then when going into messaging, the numbers are replaced with letters, making it a
fully QWERTY keyboard
.
We really like the E-ink, as it works well and only takes a fraction of a second to change. So far this is a nice phone, and it will be tough competition for the LG
enV3
.