Hall of Shame: Futuremark's 3DMark de-lists HTC and Samsung for cheating
51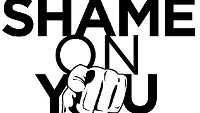 Whenever any kind of a synthetic benchmark is involved, we find ourselves reiterating over and over that these results should be taken with caution, and certainly in the context of a controlled environment. And while this latter quality allows for standardized testing to take place, it's also inherently predictable, meaning that manufacturers could rig the procedure.
Such cases are common in the PC arena, and they obviously have spread to the mobile space, with numerous manufacturers downright cheating, despite their
disappointing denials
. For a while now, we simply thought that the marketing geniuses at these companies apparently consider the extra sales from the perceived performance edge over rivals to be sufficient to outweigh the effects of a negative press. If that's indeed the case, those people may want to reconsider, as Futuremark, the company behind the hugely-popular 3DMark benchmark, have now officially de-listed and shamed a number of Samsung and HTC devices as cheats. These include the Galaxy Note 10.1 2014 and Galaxy Note 3, both the Exynos and Snapdragon variants, along with the HTC One and One mini.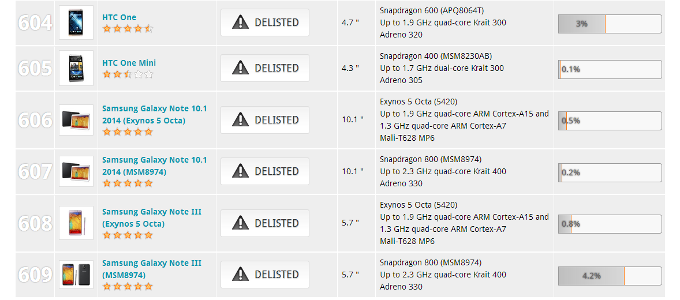 Said otherwise, the folks over at Futuremark are siding with the community, and seem to agree that at least Samsung and HTC have been rigging the tool. Unfortunately, the aforementioned duo is
far from the only manufacturers
to engage in this kind of activity, and we'll be expecting Futuremark to continue taking action.
"
People rely on Futuremark benchmarks to produce accurate and unbiased results. That's why we have clear rules for hardware manufacturers and software developers that specify how a platform can interact with our benchmark software
," said Futuremark President Oliver Baltuch. "
In simple terms, a device must run our benchmarks without modification as if they were any other application
."
In case you're a little dim on the whole affair, the story first broke out after a forum user found that
the Samsung Galaxy Note 3
has a string of code in its software that forces the cores of its chipset to run at full power and not idle at all whenever a known benchmark is detected. This results in a higher score, but does not represent real-world scenarios, and basically forces competitors to also jump on the bandwagon, lest their devices are perceived as less powerful.
Recommended Stories