Hack Apple and get paid as much as $200,000
27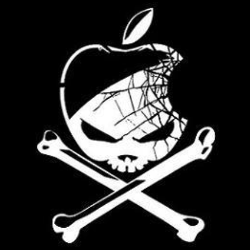 Usually if you hack into Apple and get caught, you might find yourself looking at a stay in the slammer, and find yourself owing the company a substantial amount of money. But today, Apple announced a program designed to help them learn of new vulnerabilities in its software, including iOS. Those who discover these bugs will be eligible to receive as much as $200,000 from the tech titan.
Apple security chief Ivan Krstic announced the bounty program during a talk he made at the Black Hat cybersecurity conference in Las Vegas. Apple's $200,000 payment competes with the money paid hackers by governments and private corporations dying for a back door into Apple's products.
To collect the money, hackers have to prove that their discovery opens a door and allows them and others to gain access to devices like the Apple iPhone and Apple iPad. Not all hackers are able to participate in the program, which starts next month. Security researchers that Apple has worked with in the past are being allowed to hack for the buck. But Apple has said that if someone from outside that group discovers an important flaw, it would consider writing that person a check.
Apple is hoping that with this program, it has the opportunity to find and eliminate vulnerabilities before they get attacked by others outside of the program who are willing to sell their discoveries to the highest bidder. But Apple needs to be cautious here. Even with a promise to pay as much as $200,000, the highest bidder might not be Apple in every situation.
source:
CNET