HTML5 beats Adobe Flash at video playback, falls behind in everything else
30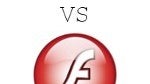 It is really awesome seeing what an extensive comparison has been made between the graphical performance of
HTML5
and
Adobe Flash
when running on a variety of mobile devices. Software architect Sean Christmann took his time and set up a number of benchmarks testing how well each platform performed in different scenarios ranging from vector and bitmap rendering to HD video playback.
Nine different smartphones and tablets
were used for the test, all of them running the latest official version of their respective operating system. Even though HTML5 has been quoted by some as a potential Flash replacement, the end results were mostly in favor of Adobe's platform. Could it be because Adobe itself partially funded the research? Well, this doesn't seem very likely because identical source codes were being used for every type of test.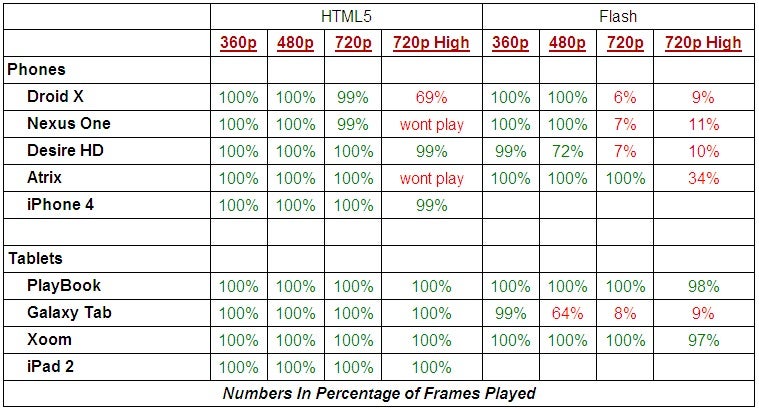 The benchmark results showed that HTML5 outperforms Adobe Flash in 720p video playback
When all the testing was done, it turned out that Adobe Flash had no troubles rendering simple and complex 2D graphics at high framerates, yet
HTML5 was a clear winner when it came down to playing HD videos
in H.264 format. Most devices were dropping a considerable amount of frames when rendering them with Flash, while using HTML5 for playback gave much better results. Just to be sure that all data was correct, Christmann decided to go for overkill and actually counted every frame rendered with a high speed camera.
So, it looks like Adobe Flash is not anywhere near becoming obsolete, but there is still a lot to be desired in terms of video rendering performance. Hopefully, future software updates will be able to do something about it.
source:
Craftymind
via
GigaOM
Recommended Stories