HTC's financial woes continue
48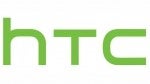 Taiwanese HTC released today
unaudited
results for Q2 2013, and while the results are an improvement over figures for Q1, they continue to indicate that the troubled company is a long way from financial recovery.
According to the statement, total revenue for the second quarter reached $2.4bn, a sizable increase from the $1.4bn in Q1. Of that, net income after tax came in at a meager $41.6m, an improvement over Q1's underwhelming $2.8m.
Regardless of its comparatively miniscule scale, this clearly is an improvement, right?. Not quite. When compared with on year numbers, the prospects of HTC are looking far less rosy, especially if you consider the seemingly small dent the manufacturer made with a solid offering in the form of the
HTC One
and the HTC Butterfly range. To put this into numbers, year-on-year revenue has dropped $600m, net income after tax has nearly evaporated from $297m down to the aforementioned $41.6m – that's an 83% drop!
With new devices already at the end of the production pipeline, we'd expect that HTC still hasn't completely lost the year. Unfortunately, analysts disagree:
"HTC may have new products in Q3, but competition from Apple and other Chinese brands are fierce,"
Taipei-based analyst Peter Liao commented.
"It'll be hard to keep the growth."
Goldman Sachs analyst, Michael Shieh, also commented:
"The big drop on June sales likely proves the HTC One sales momentum slowdown and 3Q may be only flattish as is the market expectation."
source:
Reuters