HTC's ad for new HTC One (M8): "For everyone who is not just anyone"
32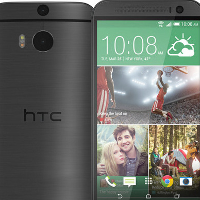 With less than 9 hours to go before the all new
HTC One (M8)
is introduced, and the world can breathe again, we are seeing signs of how HTC will market this phone. Not that it really needs to call out Robert Downey Jr. here. After all, we haven't seen a non-Apple iPhone receive such hype since, well, perhaps never! Yes, the
Samsung Galaxy S4
did receive a fair amount of attention prior to its unveiling last year, but interest in the sequel to the
HTC One
was high right off the bat, and only went higher.
One of our loyal readers sent us an ad for the all new HTC One (M8) that he said he saw in a local flyer. Considering that the ad shows HTC's New Zealand website, there is a good chance that our reader lives there. But we digress. We would like to point out the tag line used by HTC for this ad campaign which says, "
HTC One (M8). For everyone who is not just anyone
." Sounding a bit elitist? But that is okay. If HTC turns into buyers even a small percentage of those interested in the phone over the last few weeks, the
Samsung Galaxy S5
will have a battle on its hands.
And there is a third phone that could make this a three-way battle for Android market share. Don't forget that the
LG G3
is rumored to be coming to market with a 1440 x 2560 QHD screen. And we could see the MT6592 "true" octa-core CPU from MediaTek under the hood. The winner of such a battle is...the smartphone buying consumer, who will have a fabulous selection of well spec'd smartphones to choose from for the balance of this year.
Thanks Alex!