HTC sued for "ChaCha" trademark infringement
11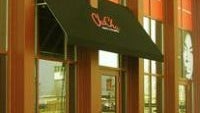 HTC
is being sued by ChaCha Search Inc., a question and answer search engine, regarding HTC's upcoming Facebook-centric device. The
HTC ChaCha
, which has nothing to do with the search engine, will be the first to include a dedicated Facebook key. ChaCha (the search engine) claims that the name could be potentially confusing for consumers.
ChaCha Search Inc. has filed for a preliminary injunction in the U.S. Southern District Court of Indiana, and will be seeking an unspecified settlement for damages. ChaCha Search has held a trademark on the "ChaCha" name since 2007. As ChaCha Search isn't exactly a household name, we have to wonder about the validity of the suit. After all, wouldn't the HTC ChaCha actually increase unintentional web traffic to their search engine?
Then again, ChaCha Search has a primarily mobile presence. Via SMS, they offer specific answers written by various experts, and reap profits from the accompanying advertising. So the fact that it's the same market might make the suit more valid. If ChaCha were a dance academy, it wouldn't be an issue.
MocoNews has speculated on the potential success of the suit, based on the similar suit between the Xoom Corporation and Motorola Mobility, regarding the
Motorola XOOM
. In that case, the Xoom Corporation made the mistake of filing for an injunction only a day before the XOOM's release on Verizon. As the HTC ChaCha isn't expected until later this Spring, HTC might be more inclined to change the name of the device, or simply offer a reasonable settlement.
source:
Wireless Week
via
mocoNews