HTC shoots down the rumors for a merger with Asus
25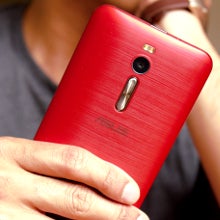 The flamboyant Chairman of Asus, Johnny Shih, recently
made comments
about an eventual purchase or a merger with the troubled maker of the
One M9
flagship - HTC. He essentially said that Asus won't be ruling out an eventual purchase of HTC, if the company is indeed considering a merger, a partnership, or an external sale of sorts, as rumored.
Today, HTC rebuffed the imaginary offer by Asus in full force, saying that "[HTC]
has not made any contact with Asus regarding this matter, and it will not consider a merger with Asus
," posting this memo on the Taiwan's stock exchange site. Basically, HTC feels that there is nothing to be gained from an Asus buyout for the brand, but the more curious bit is that companies are talking internally about possible stakes in HTC at all.