HTC's sales remained steady in October; still led to a year-over-year drop
2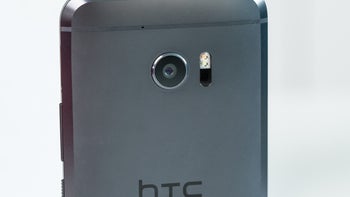 After yet another 31-day period of operations, HTC has today posted its unaudited
revenue report
for the month of October and, rather unsurprisingly, it represents yet another big decline.
For the period ending October 31, HTC's sales totaled $42.63 million. This figure represents a pretty big drop of 78.44% compared to the 197.315 million that the company earnt just 12 months ago. However, on a slightly more positive note, it does represent a small increase of 4.08% versus the
month of September
when HTC earnt $40.64 million.

When it comes to 2018 as a whole, the Taiwan-based company's revenues currently sit at $676.81 million. For the first time in over a decade, this puts the brand on track to miss the $1 billion milestones in revenue for the year. For comparison, by this time last year, HTC was well on the way to a total of $2 billion for the year with revenues of $1.7 billion.

Over the past quarter, HTC has been implementing various cost-cutting measures which should push it into profitability eventually. Unfortunately, as of the time of writing, the company hasn't yet posted its financial report for the quarter ending September 30, so it remains to be seen how effective these changes have been.