HTC reports first quarter 2015 earnings; "robust" sales lead to its best U.S. quarter since 2011
20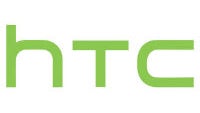 HTC reported its first quarter earnings on Tuesday and the company continues to be on the recovery path. In the U.S., the first quarter of 2015 was the best three month period that HTC has experienced in the country since 2011. HTC characterizes sales in the U.S. as being robust. The HTC One and HTC Desire are leading the way in Europe and Asia and market share gains have come in Taiwan.
For the first quarter, which ended on March 31st 2015, HTC reported revenue of $1.36 billion USD up 25% year-over-year. Net profit came in at $11.8 million USD or 1.4 cents a share.
For the current quarter which ends in June, HTC expects to report sales of $1.5 billion USD to $1.68 billion USD. Gross margins are expected to increase from the 19.7% reported for Q1, to 23% to 23.5%. For the second half of 2015,
the HTC Grip fitness band will be launched in the U.S.
with its
VR device expected to rollout at the end of the year
.
"We have continued to raise our game over the last few months, and the Q1 results reflect the hard work we have put in to consolidating our processes and operations, while enhancing our core focus of superlative design and technology for the mobile lifestyle. More important, we have made strides in expanding our product offerings into new connected smart devices in areas such as fitness and entertainment. Just as HTC pioneered the smartphone market, it is vital that we drive the connected lifestyle through our pursuit of brilliance and by engaging strategic partners to bring the best and most innovative products to market."-Cher Wang, Chairwoman and CEO, HTC
HTC also says that while it has no plans to open a manufacturing facility in India, it does expect to partner with local companies in the country. With 6% of the Indian market, HTC says that we should expect to see new HTC Desire series handsets launched in the region during the third quarter.
source:
HTC
via
DigiTimes