HTC releases new ad for the One A9, urges you to be "bold and different"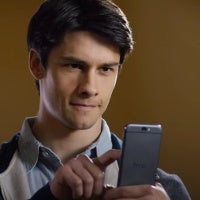 HTC raised a large number of eyebrows when it announced the One A9 a couple of weeks ago due to the uncanny resemblances it has in common with Apple's recent iPhones. It's hard to overlook this, but we had the chance to review the One A9 and it turned out that it's totally not a bad phone. True, it has it flaws, but who's perfect nowadays anyway?
As the HTC One A9 is about to storm
AT&T's shelves on Friday
, November 6, and Verizon sometime in December, it is pretty logical and normal for HTC to try to amp up the hype around its new flagship. One of the tools one can do so is by making a new provocative video ad and it looks like the troubled Taiwan-based manufacturer.
The video promo for the device urges users to "be different, bold, loud, inspired, free, and brilliant" and break away from the uniformity. It's quite interesting that HTC advocates differentiation by advertising a device that is most likely its least original one in years. Truth be told, HTC's new video spot also reminds us of the classic Apple "1984" ad, which was targeted at IBM and also conveys a similar "break-free" message.
For good or bad, Robert Downey Junior is not on board. Check out the ad below and share your thoughts, if you have any. Be sure to
check out our review
of the handset, too.