HTC pushing fix for major security flaw
6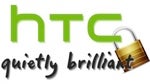 Earlier this month, we told you about a big
security flaw in HTC devices
that potentially put your personal data, including phone number, GPS, SMS, e-mail accounts and more, at risk. Word is going around that HTC has started pushing an OTA update for various devices on Verizon, Sprint, and T-Mobile to fix this issue.
The trouble arose from HTC's Sense UI storing personal data insecurely, and now HTC is pushing a fix. The devices that have been confirmed to be getting the fix are: the HTC Thunderbolt on Verizon; the EVO 4G, EVO 3D, EVO View 4G, and EVO Design 4G on Sprint; and the HTC G2 and T-Mobile myTouch 4G Slide on T-Mobile.
All of the fixes are small updates and should be available now except for the HTC Thunderbolt update. The Thunderbolt fix will be bundled with the update to the newest version of Gingerbread, so that will be rolling out soon.
To check if the update is available for your device, just go to the Settings menu --> About Phone --> System Update --> HTC software update.