HTC may be developing Chrome OS/Android hybrid device
9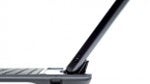 HTC has had a rough week with the loss in the
S3 case against Apple
and subsequent drop in
projected sales
, but a new report from DigiTimes is saying that HTC may have an interesting new device in the works which is a Chrome OS/Android hybrid.
Right now, the only manufacturers in the Chrome OS ecosystem are Acer and Samsung, but reports say that even with the recent price drop for Chromebooks, they may see fewer than 30,000 devices sold by the end of the year. Chromebooks have a relatively limited appeal since they run just a modified Chrome browser and nothing else, but do have benefits for certain markets because of their speed, auto-updates and affordability. Although the current Chromebooks seem to still be too pricy for most at ~$300-$400.
The idea is that HTC will build a hybrid device, which will likely dual-boot Chrome OS and Android. The device would also likely be a tablet with a keyboard dock, like the Asus Transformer, or possibly a built-in keyboard like the Asus Slider. A keyboard option seems to be a necessity, because official builds of Chrome OS are designed for use with a keyboard.
It's an interesting idea, but we're not 100% sold on it. We do like Chrome OS, but other than the fast boot times and auto-updates, we don't really see the need for it if you have Android. While Chrome is better, the Android browser has improved quite a bit in Ice Cream Sandwich (which is likely the version of Android we'd see on this HTC device), and if the stock browser can't do what you need, it's likely that a 3rd party option like Firefox or Opera can do the trick.
source:
DigiTimes
via
BGR