HTC is now offering free USB-C to 3.5mm adapters to all Bolt owners
9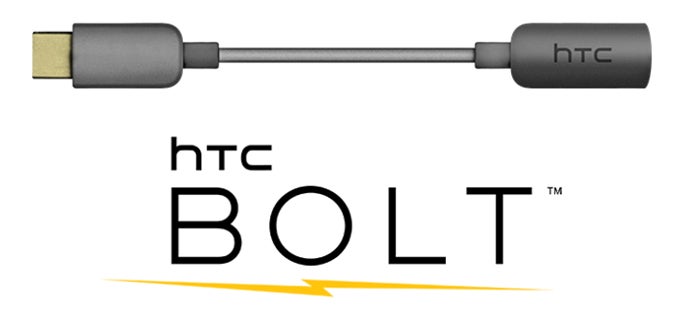 If you are planning to purchase the 3.5mm jack-less
HTC Bolt
, but still want to use your old headphones (despite HTC bundling a pair of USB Type-C ones with every purchase), then you are in luck! HTC is now offering a free USB-C to 3.5mm adapter to every Bolt owner, but you have to register for it on its Reward Center webpage. Also, keep in mind that the offer is good for HTC Bolt purchases made between November 11, 2016, and January 31, 2017 only, and that the deadline for claiming your adapter is February 28, 2017.
The adapter is listed on HTC's Reward Center as "HTC Bolt USB Accessory – 57007". You can claim yours by following the link below and filling out HTC's online form with your date of purchase, transaction number, and your Bolt's MEID number.
The audio adapters are expected to be available for shipment to consumers by the end of December, but "unforeseen" delays due to high demand and inventory shortages are not out of the question, HTC notes. Also, as can be expected, illegible store receipts, counterfeited MEID numbers, and other forms of trickery, will not be tolerated by the company and will result in invalid claims.
This adapter won't help you if you want to charge your new HTC Bolt and listen to music at the same time, but we'd leave this to third-party accessory makers to solve in the months following the phone's release.
source:
HTC