HTC grows momentum in April, still has to catch up with last year sales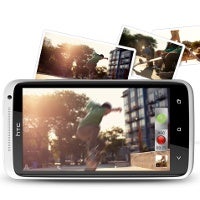 All eyes seem to be on HTC now as the company seems to have pulled out a better-designed Android flagship in the form of the One X than Samsung did with its Galaxy S III. And a little
uptick in sales
might be the proof.
In April, HTC registered slightly higher numbers compared to March, with consolidated sales amounting to nearly $1.06 billion (T$31 billion). This is slightly above the T$30.9 billion in March, but still down 20% when fared against last April's T$38.7 billion.
This is the second consecutive month of HTC sales climbing up as it's rolling out its One series across the globe.
The company was among the best Android performers last year, when it suddenly fell out of grace in the third quarter of the year as the HTC Sensation started to show its age and the company didn't compensate with new announcements. Now, that we have the full info about the Samsung Galaxy S III, what's your opinion about HTC's chances to make a comeback? Let us know in the comments below.