HTC designing workaround for HTC One; Taiwan OEM faces U.S. import ban from ITC
16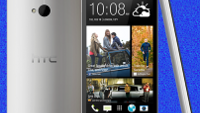 Staring down the possibility of a major import ban, which would include blocking shipments into the U.S., HTC is re-designing a component for its flagship
HTC One
to avoid the legal punishment. A published report on Wednesday says that the Taiwan based manufacturer is working with chip producer Qualcomm to alter a component on various HTC models so that the phones won't be part of an
import ban won by Nokia in a legal battle at the ITC
.
Nokia was able to convince the ITC late last month, that HTC had infringed on a pair of Nokia patents that work with the transmission and reception of phone calls. The chip at the heart of the infringement is made by Qualcomm. If HTC can work with the silicon slinger to change the chip in question, it could avoid having its most successful phone in years from getting blocked from entry into the U.S.
While the phones currently on the list to be banned are all older models, when the ITC meets in January to vote on the import ban, it could decide to include the HTC One. Nokia says that the latter device uses the same technology and should be included if the ITC does agree on the harsh punishment. HTC could try to talk to the commission to have them change their mind, devise a workaround such as the one it is doing with Qualcomm, or it can decide to enter into a licensing agreement with Nokia.
In May 2012, the HTC One X and HTC EVO 4G LTE were
blocked from entry into the U.S.
until a specific feature was removed by HTC, allowing the phones to enter the U.S. In that case, it was Apple that complained about HTC infringing on its patents.
source:
WSJ