HTC continues growth seeing sales double over last May
5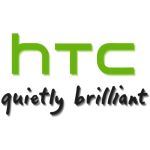 Every new report of HTC's earnings growth tells a similar story: this company is making a killing since the smartphone boom started. Yet, somehow the story never seems to get old (at least not to us). And, HTC has done it again reporting consolidated sales for May 2011 that more than double sales from May 2010.
HTC reported to the Taiwan Stock Exchange that they had consolidated sales of T$40.62 billion ($1.42 billion USD) in May 2011, which is not only more than April 2011 (T$38.73b), but it more than doubles the numbers from May of last year when the company reported sales of just T$18.81b ($656 million USD).
The growth of HTC is due to its great showing in the smartphone market. Most of the sales are from Android handsets, although the company has promised to continue Windows Phone 7 support as well.