HTC Trophy dummy put on display at a Best Buy store, hints at inevitable release
15
The
HTC Trophy
is one of the worst kept Verizon secrets - we all know it's nearing release, but now we have yet another indication this is the case - a Verizon-branded dummy of the handset has appeared in a Best Buy store.
While it would be a bit far-stretched to say this is a definite proof that the handset is to be launched soon, it shows something is in motion, which, if we take a look at the bigger picture, only confirms our suspicions that there is a high probability the
HTC Trophy is to be launched on May 12 by Verizon
.
The HTC Trophy is to be the first WP-powered Verizon handset. It will offer a 3.8-inch TFT screen with WVGA resolution, 1GHz processor, 5MP camera with HD recording capabilities and 16GB built-in memory among other goodies.
You are also invited to check our Upcoming Verizon Phones page to be sure you are well informed what's coming from Big Red!
Hundreds of thanks to Thump3rDX17 for the tip.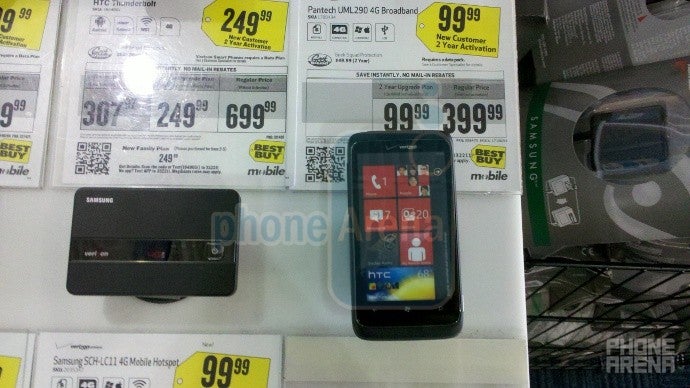 Recommended Stories