HTC Tiara and a Samsung WP8 smartphone coming to Ting
6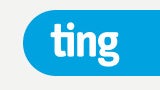 The HTC Tiara is a smartphone that we've been hearing rumors about for months. If these are to be trusted, the smartphone is of the mid-range class, running Microsoft's Windows Phone 8 operating system.
Sprint is the carrier bound to launch this upcoming handset
, but it turns out that others are interested in offering the device as well.
Ting – a virtual mobile operator that uses the Sprint network – confirmed via its official blog that the HTC Tiara will land on its shelves in July. What's more is that the smartphone will be LTE-ready, as confirmed by the MVNO. Further specs aren't being mentioned, but we are being given the clue that the HTC Tiara is more or less an upgraded HTC Desire SV. Rumor has it that the handset has a 4.3-inch 480 by 800 pixel display, a dual-core 1.2GHz processor, 8GB storage, 8MP camera, and a 1800mAh battery. What moniker will replace the device's "Tiara" codename isn't yet known.
In addition, Ting confirmed that a Samsung smartphone powered by Windows Phone 8 is to join its portfolio as well. Again, specifications aren't being mentioned, but it is known that this handset will be LTE-capable and an unlocked SIM card slot will be present for those who wish to use the phone abroad. If that's the same Samsung WP8 smartphone that Sprint will be offering soon, then we're likely dealing with a variant of the
Samsung Ativ S
.
The HTC Tiara and this mysterious Samsung smartphone are expected to launch with ting in mid-July at the earliest. It wouldn't be surprising if Sprint launches both of them a couple of weeks ahead of Ting.