HTC Sensation plagued by touchscreen problems
90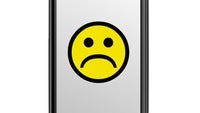 So, you brought home your brand new
HTC Sensation
and took it out of the box with the intention to spend the rest of the evening playing with it. Gorgeous 4.3-inch qHD display, beautiful aluminum body, raw dual-core horsepower – you simply can't get enough of it. Then a week later, you get out of bed only to realize that your shiny smartphone is having problems with its touchscreen display.
If your HTC Sensation is acting up as well, then welcome to the club. As a matter of fact,
a lot of Sensation owners are reporting issues with their smartphone's display
, which becomes unresponsive after about a week of use and fails to register swipes most of the time. There is a pretty long thread over at
XDA Developers
(69 pages and counting) where the problem has been described thoroughly, yet a universal solution has yet to be arrived at. Some say that the device's stock charger is to blame while others think that a build-up of static electricity causes all the troubles, but the thing is that nobody can tell for sure.
When users tried contacting HTC for advice, the company's support team did not provide any kind of solution beyond performing a factory reset of the device, which doesn't seem to do the trick. Reportedly, replacing the smartphone with a brand new unit does not help either as those who tried that were facing the same problems in only about a week's time.
If you are an HTC Sensation owner yourself, drop a comment below and let us know whether your smartphone is affected as well. Spreading awareness of the problem might just be what it takes for HTC to come up with a solution in a timely manner.
Thanks, Mihai!
source:
Android Police
,
XDA-Developers