HTC finished 2018 with yet another loss and little sign of improvement
3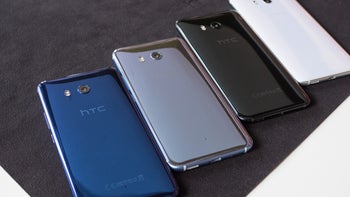 For the past few years, HTC's revenue numbers have been on a relatively constant decline. As we already know, the company has also struggled to turn profits throughout this period, and it now seems that the
fourth quarter
of 2018 was no different.

During the three-month period ending December 31st, HTC generated total revenue of NT$4.1 billion ($132.7 million). This figure translates into an increased gross profit of NT$ 0.3 billion ($9.7 million), but once the company's administrative costs, R&D expenses, and limited marketing budget are factored in, the number quickly turns red.

For the second consecutive quarter, HTC posted a loss of NT$ 2.8 billion ($90.6 million), although there are some positive signs. The company managed to increase its gross profit margin to 8%, which is a drastic improvement over the -30.8% margin it boasted one year earlier. The brand's operating margin also improved a little, but still sits at -68.7%.
Ultimately, HTC still has a long way to go before it achieves profitability, but it should have a few extra streams of revenue starting next quarter. The company is due to release the
HTC 5G Hub
through a number of global carriers pretty soon and is also preparing the launch of its Viveport Infinity VR gaming subscription service. During the second half of 2019, a
5G smartphone
is to be expected too.