HTC One camera compared with Apple iPhone 5: more samples surface
99+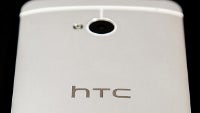 The
HTC One
is a radical departure from the megapixel wars, focusing on the important metric of pixel size instead of just blindly increasing the pixel count, and this is a welcome change in the smartphone industry.
The biggest advantage of the
HTC One are its UltraPixels
, a marketing term HTC uses to refer to the 2.0-micrometer pixels on the device, significantly larger than the ones on competing cameraphones like the
Apple iPhone 5
,
Samsung Galaxy S III
and
Nokia Lumia 920
.
And while we are eagerly anticipating the device at our offices to start snapping and bring you a detailed camera comparison with real samples from it, CNET Asia got one early and show us the first comparison shots between the HTC One and the Apple iPhone 5.
We have to warn you, though, that the shots were captured on a pre-release version of the HTC One with non-final software, so the images might improve in the final version.
There are a few general notes that we want to make about the images. It is clear that using a 4.3-megapixel camera on the HTC One translates into less fine detail in most images, but remarkably the sensor captures much more light and the images two to three times smaller in size, varying from 600KB to 1.7MB depending on the conditions. In most images, the difference between the two is clearly visible and we could almost instantly say which image is taken on the HTC One and which one was on the iPhone 5 since the HTC One had the more natural looking colors, capturing more light in underlit conditions.
We've reposted their images with some commentary right below, but for the full coverage feel free to check out the original article at the source link below.
source:
CNET Asia