HTC One (M8) is now receiving Android 5.0.1 Lollipop with Sense UI at long last
19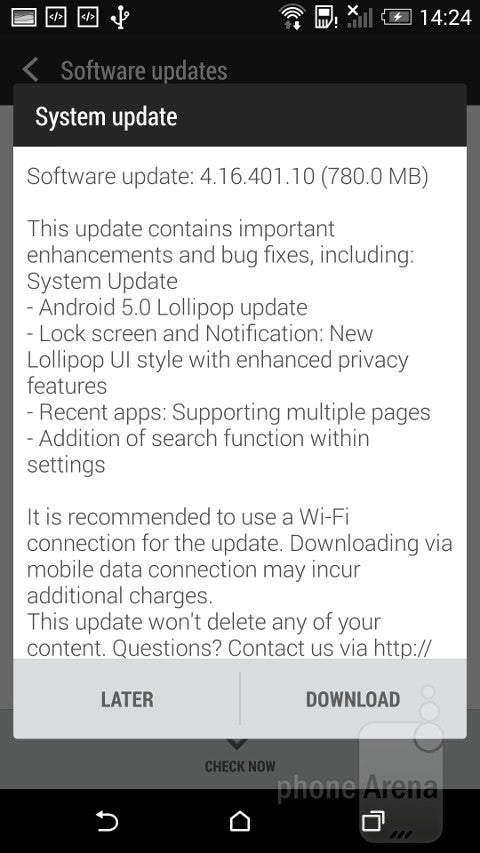 HTC One (M8) users, rejoice! The long and nasty wait for the Lollipop version of HTC's Sense for your device is about to be over anytime now. It seems that the much-anticipated update is rolling out now for the international HTC's flagship, bringing the state of its firmware to the latest available version of Android alongside HTC's in-house Sense UI.
Weighing in at the hefty 780MB, the update will probably hit your device in the following hours, as you might not be among the first wave of users to get it. Among its more notable new features are the revamped notification drawer/quick toggle settings and the recent tasks switcher, which have been inspired by the Material Design guidelines. Of course, there are a number of improvements over the KitKat version of the software, but the majority of these are under-the-hood ones (like ART) - Sense UI has remained mostly unchanged visually, which is not a bad thing at all.
You can manually check if the update has arrived for your device by heading to Settings > Software updates. If you're lucky enough, you'll get to see a message similar to the one on the right. Stay tuned for our UI comparison between the KitKat version of Sense UI and its brand new Lollipop counterpart, it's coming soon!