HTC Droid DNA for Verizon is announced
83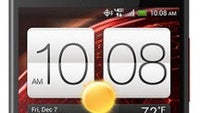 Here it is, guys! The moment we've been awaiting for the past few weeks has finally arrived. HTC and Verizon jointly announced the latest addition to the Droid family of red, shiny and mighty smartphones.
Enter the Droid DNA by HTC. Are you excited to meet her as much as us? We bet you are, so without further ado, let's cut straight to the chase. The smartphone has a
5-inch, Super LCD 3 display
on its front, which is clearly among its best stand-out features. That is because it sports the jaw-dropping
resolution of 1920 by 1080 pixels
, resulting in a pixel density of 440ppi. In other words, that is well into Retina display category and beyond. The panel is protected by a tough layer of Gorilla Glass 2. According to HTC, the screen on the
HTC Droid DNA
has better viewing angles than the screen on the Samsung Galaxy S III, all the while being 50% brighter.
This impressive screen panel is slapped in the front of a smartphone that is slimmer than the Galaxy Note II, or so does its makers claim. Its tapered edges give it an even slimmer look, and the red accents make the handset look as attractive as a sports car.
Inside the HTC Droid DNA runs a pretty capable processor, namely a
quad-core Snapdragon S4 Pro chip running at 1.5GHz and paired with 2GB of RAM
. That more or less ensures that the smartphone will easily handle even the most demanding of tasks you can throw at it. At the same time, the silicon should be potent enough to drive all those pixels quite smoothly.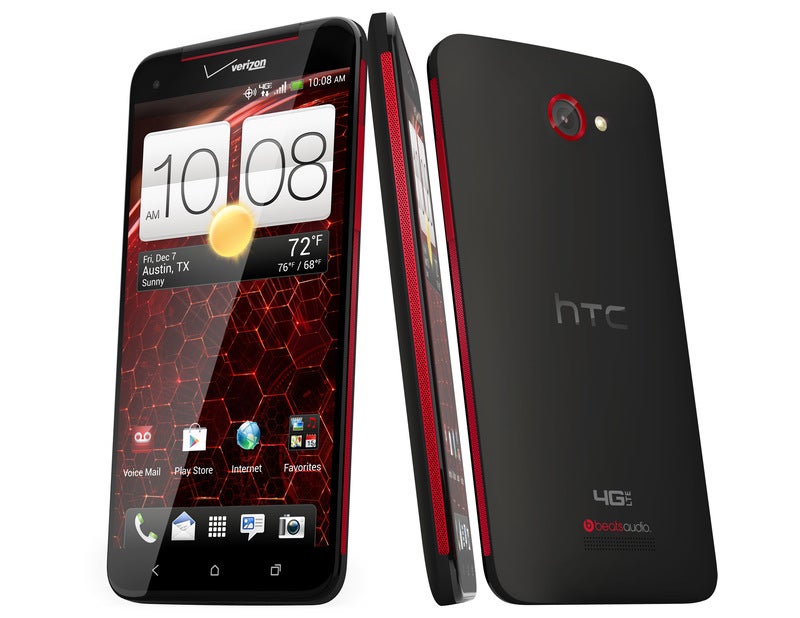 HTC Droid DNA
On the back of the HTC Droid DNA resides an 8-megapixel auto-focus camera with f/2.0 lens and dedicated image chip capable of shooting 1080p video (naturally). The 2.1MP front-facing snapper also sports f/2.0 lens and a 88-degree viewing angle, just like what we saw on the HTC 8X. Simply put, you and a whole bunch of your buddies will fit easily in a self-portrait. A dedicated camera shutter button is placed on the device's side.
Further down the specs sheet of the HTC Droid DNA we see Beats Audio functionality, which is also present on a few more of HTC's recent smartphones. However, we aren't dealing with merely software tweaks to the way audio is being reproduced. The smartphone comes with two dedicated amplifiers - one for the loudspeaker and another for the headset jack.
It is also worth noting that you'll be able to charge the Droid DNA's 2,020mAh, non-removable battery wirelessly, just like most self-respecting high-end devices allow nowadays. There are 16GB of storage on-board, but a slot for a microSD card is absent. As expected, support for Verizon's 4G LTE network is present.
On the software side of things, we have
Android 4.1 Jelly Bean running on the HTC Droid DNA
. Sorry, folks, no 4.2 out of the box, but an update should come sooner or later. On top of the platform we have Sense 4+ enhancing the user experience with its pretty looks and the additional features that it brings. HTC's custom interface improves the camera's face detection and smile capture features, while allowing superior HDR images. Another interesting feature is the so-called "sightseeing mode", which ensures that the camera is always ready to snap a photo without delay.
We suppose that some of you are already wondering who to give their money to. Well, the HTC Droid DNA won't land in stores until November 21, but you'll be able to pre-order one today. It is priced at $200 with a 2-year contract with Verizon.

source: Verizon