HTC Desire EYE versus LG G3: first look
2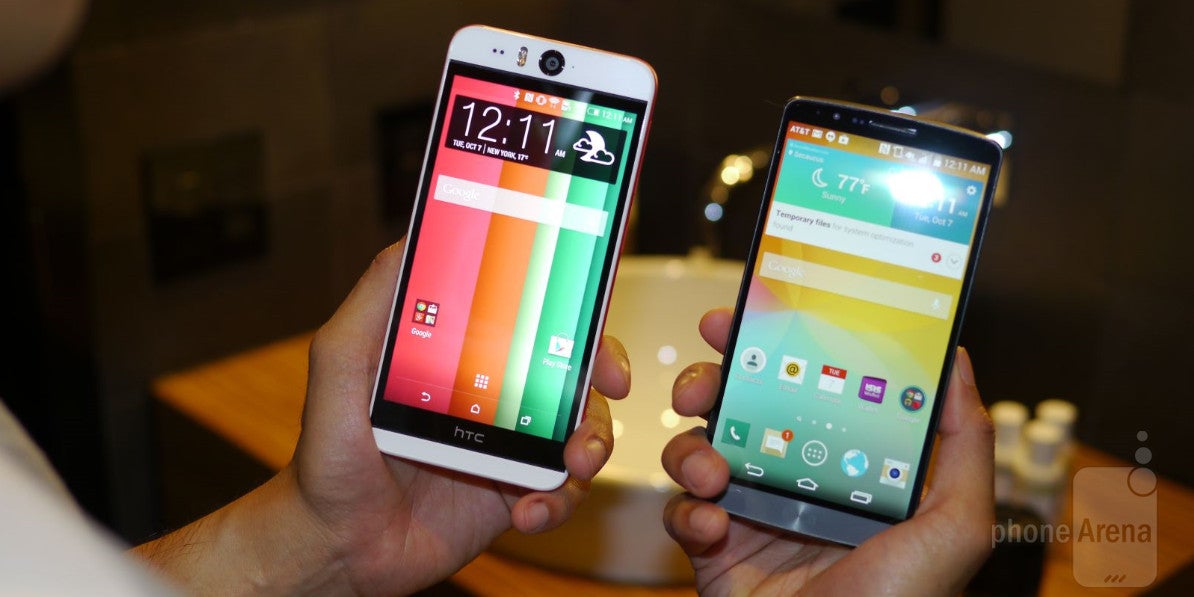 LG pushed the expectations higher when it released its flagship smartphone in the G3, one that continues to astound us for its quad-HD resolution display, updated modern looking interface, and a camera that's worthy of a point-and-shoot replacement. Knowing what's out there, you'd think that HTC would at least give its next high-end smartphone similar characteristics, but that's not necessarily the case. We know that specs alone doesn't dictate a phone's overall performance and value, but in this case, there's just such a disparity that favors the LG G3 – more so than the humbler offering of the HTC Desire EYE.
Seeing that the Desire EYE is all about popularizing the way we take selfies, we can only hope that it can succeed in delivering better results. However, when it comes to plainly snapping photos, the G3's 13-megapixel camera with laser focusing has proven to be versatile and compelling with its results. Oppositely, though, there's a lot riding with the Desire Eye, since it forgoes using HTC's Ultrapixel camera in favor for a beefy 13-megapixel one that matches the G3. Pricing is going to be interesting, especially when we look at subsidized pricing.
At the moment, the LG G3 can be picked up for very cheap through the several carriers offering the phone in the US – roughly around the $100 on-contract mark by this time. That's a very tempting price point of course, so that alone might sway people into picking it up over the Desire EYE when it becomes ready for sale. Even though its official subsidized pricing has yet to be unveiled, we're told that the Desire EYE will bear a price point similar to the HTC One E8. In the US, that smartphone is sold through sprint for $100 on-contract. It's a tough call considering that the G3 is a feature filled smartphone that carries along specs that are already a step up over the Desire EYE.