HTC 10 – specs review
40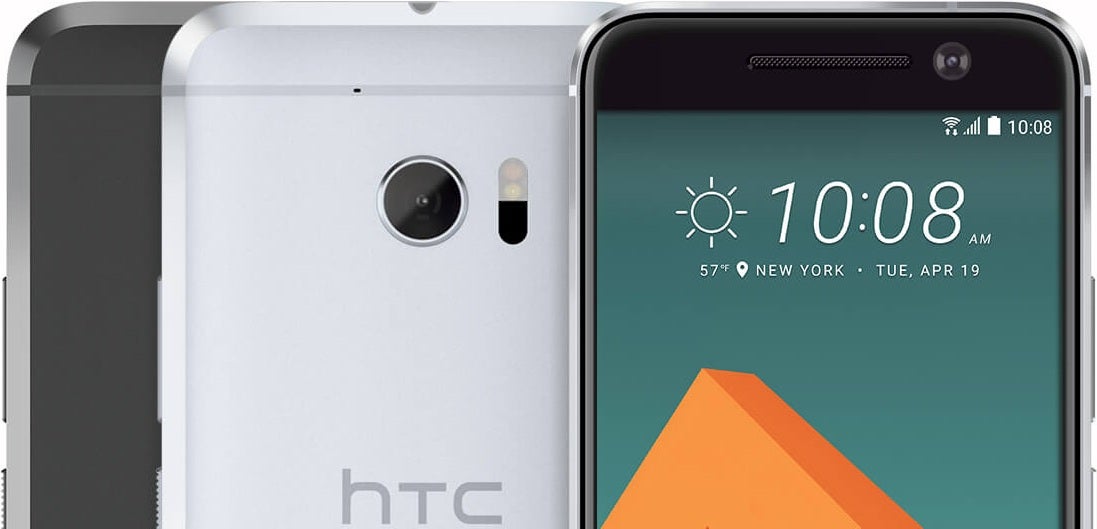 Entering the Android arms race nearly two months after Samsung and LG unleashed the best they have, HTC might be a bit late to the game, but it's coming back strong with the HTC 10. Recognizing the need to give up resting on its laurels and reinvent its landmark devices, the smartphone maker follows up the unabashed iPhone copycat that is the HTC A9 with a phone it can truly call its own. The HTC 10 features a bold all-metal design, premium-tier hardware, an uncompromising camera setup, and what seems to be a fast and de-cluttered user experience.
Design
A bold and sturdy metal body that's perhaps a bit taller than ideal.
HTC continues its metal design heritage with giving the HTC 10 a bold chamfered contour and dual-textured finish. It also used curved glass to make the front appear as if it's seamlessly flowing into the metal body. HTC hasn't specified the type of alluminum alloy the body's made of, but it claims the phone is ready to handle knocks, bumps and scratches, so it has to be a sturdy type of metal.
In a bit of trivia, HTC mentioned that the construction was subjected to over 168 hours of extreme temperature tests and over 10,000 drop, scratch and corrosion tests before it got greenlit for mass-production. So far, the HTC 10 definitely inspires confidence.
The smartphone measures 5.74 x 2.83 x 0.35 inches (145.9 x 71.9. x 9 mm), weighing in at 5.68 oz (161 g). It's a tall and hefty phone that can't be described as compact, although we wouldn't say these dimensions are unreasonable, either. It's not light like the Samsung Galaxy S7, and it's not a handful like the LG G5 – we would say the HTC 10 slots right between the two.
Unlike its older handsets, the HTC 10 has a home button with embedded fingerprint security to keep your data safe. It is said to unlock in just 0.2 seconds, which is almost immediate. HTC used an omnidirectional sensor which recognizes fingerprints from almost all angles and positions. A smart algorithm is present, too, to let the phone learn and recognize your fingerprint faster over time.

Display
A Quad-HD resolution screen designed for cinematic experiences.
Like most major brand flagship smartphones today, the HTC 10 comes with a Quad HD resolution (1440 x 2560) 5.2-inch screen with a very high pixel density of 564 pixels per inch. The panel is Super LCD 5 with a 30% richer color gamut. The panel is tuned to cinema color standards so movies look true to the director's vision. It's also been optimized for 50% higher responsiveness to even the smallest and fastest finger movements. Combined with an auto-optimization algorithm that lets apps launch twice as fast, along with the very capable hardware, the HTC 10 should be one of the breeziest, smoothest phones to have ever reached the market.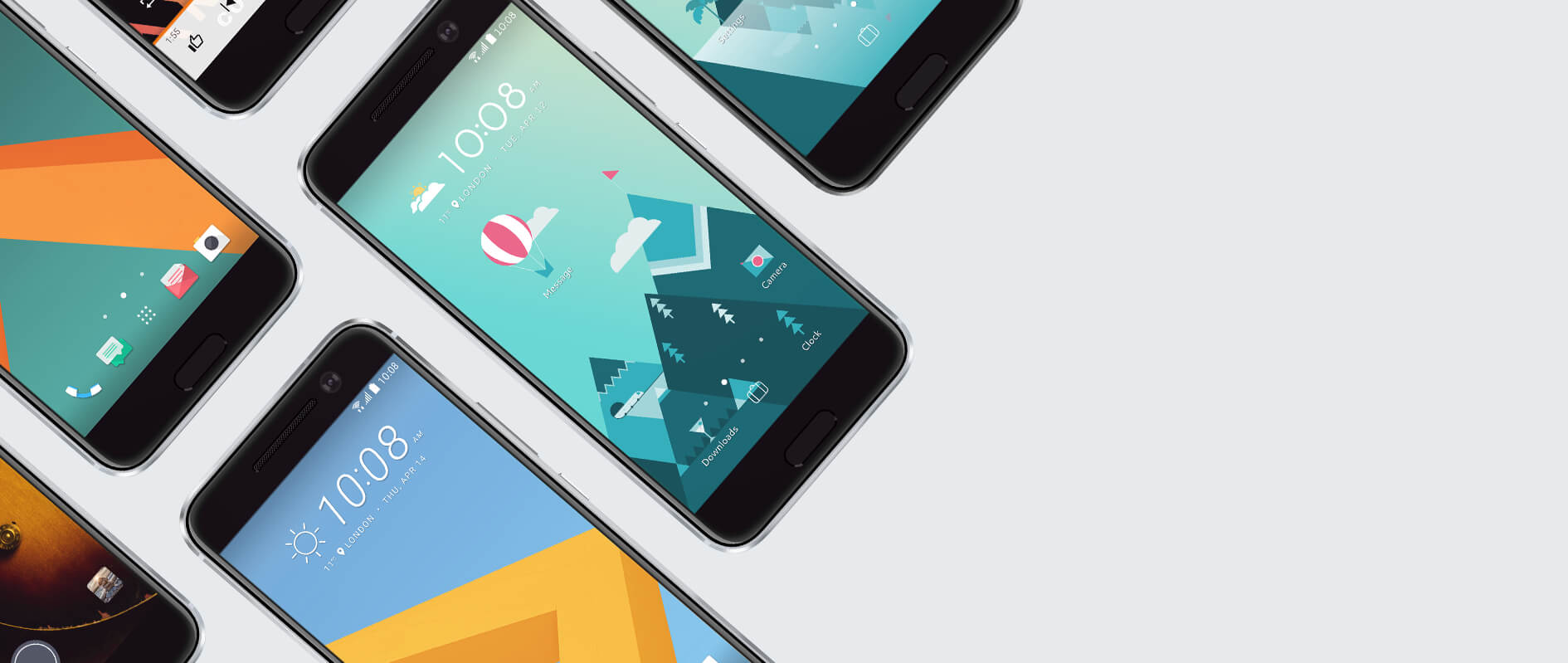 Hardware
A beefy spec sheet that HTC's trying to make the most of with software optimization.
Like most high-end phones of 2016, the HTC 10 is powered by Qualcomm's latest premium-tier processor, the Snapdragon 820. It has a quad-core 64-bit CPU which clocks at up to 2.2GHz and is paired with 4GB of fast LPDDR4 RAM memory. There are 32GB of storage on the base model, and it appears to be eMMC memory rather than UFS at play here. With its custom Krait cores, powerful Adreno 530 graphics unit, and an all-encompassing suite of connectivity and security technologies, the Snapdragon 820 is Qualcomm's fastest and most well-rounded mobile chipset to date, so seeing it in most America-bound high-end smartphones makes perfect sense. Additionally, HTC has implemented the Boost+ service, which dynamically allocates resources to make switching between apps smoother. It also maximizes battery life by reducing the power usage of background apps.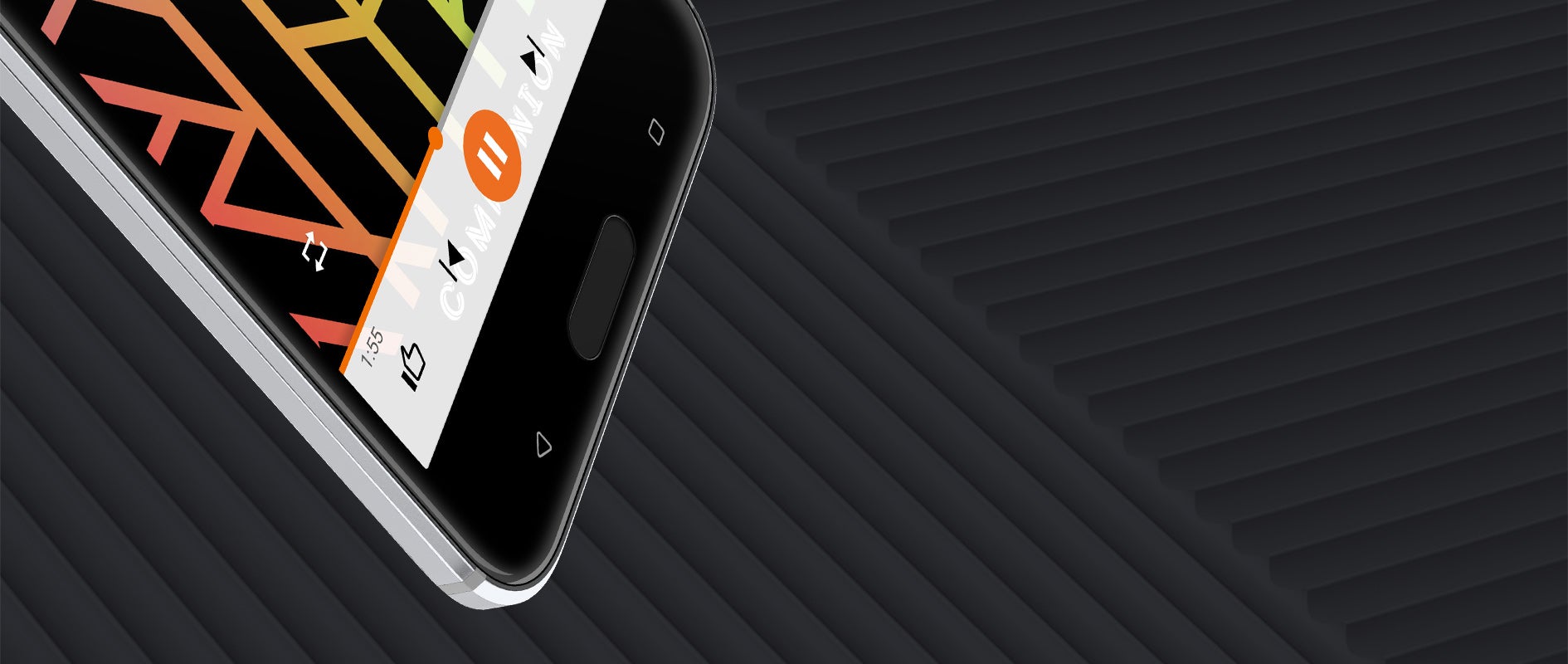 Audio
HTC is upping the game with 24-bit audio and elaborate acoustics.
HTC isn't afraid of rethinking its choice of technology from the ground-up if it has to. The HTC 10 showcases this by saying 'goodbye' to front-facing stereo speakers in favor of a radical approach that sees the earpiece turned to a high frequency tweeter that's very directional, while the second speaker is tuned for low frequency response and is inherently omnidirectional. The two work in tandem, adhering to a design not unlike that of conventional hi-fi speakers. Both speakers are driven by separate amplifiers to dynamically boost output depending on ambient noise. Additionally, the smartphones comes with a 24-bit digital audio converter capable of playing high-resolution audio and features stereo recording with three dual-membrane microphones. With its high voltage, low noise headphone amp, and software compensating for variations in personal hearing, the HTC 10 should output loud and crisp audio over earphones.

Camera
A tricked-out photography setup that covers everything a point-and-shoot camera should.
HTC wasn't needlessly humble in introducing the HTC 10's camera setup. The big 'huzzah' around it is the addition of optical image stabilization (OIS) in both the front and back cameras, which is a fairly big deal considering 99% of other handsets with OIS only have it for the rear camera. This is supposed to bring steady photos from both units, helping the phone deal with your natural hand movements. We expect selfies from the HTC 10 will be very sharp and focused, not just with the OIS, but due to other unusual and highly promising additions. The smartphone features a 5MP front camera with big, 1.34 micron-sized pixels, auto-focus, wide f/1.8 aperture, 23mm focal length, and 1080p-resolution video recording. With the big pixels and wide aperture, this camera should perform well in the dark, while the 23mm focal length equals an 86 degree-wide viewing angle, making group shots a legitimate possibility.
Turning our attention to the rear camera, we have a 12MP HTC UltraPixel 2 unit with large, 1.55 micron-sized pixels and tons of goodies – laser autofocus, wide f1/8 aperture, 26mm focal length (80 degree-wide angle), dual tone LED flash, manual controls, RAW photo and 4K-resolution video recording support (complete with 24-bit audio). According to HTC, the new generation UltraPixel sensor captures up to 136% more light in every shot. Moreover, the HTC 10 launches its camera almost instantly, in as little as 0.6 seconds, while the 2nd-generation laser autofocus system is fast enough to work even in burst shot mode, letting you pull off action shots easily.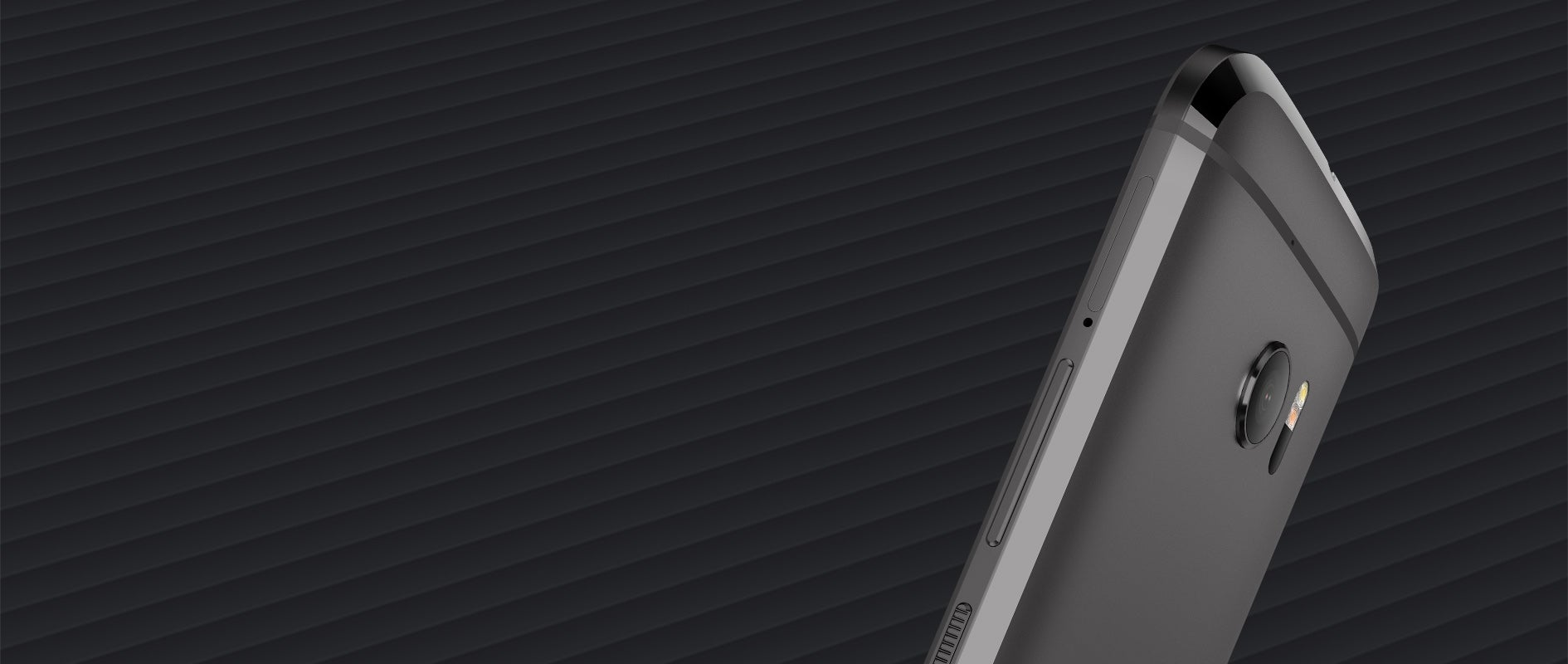 Battery
HTC is serious about delivering two-day battery life.
Hoping to deliver on its promise of up to 2 days of 'normal' use, HTC stuffed a 3000mAh battery inside the HTC 10 and implemented a new 'PowerBotics' system that's supposed to help increase battery life by up to 30%. There's also Qualcomm Quick Charge 3.0 support, and every HTC 10 comes with a rapid charger in the box. The phone can fill up the battery to around 50% in just about 30 minutes, although your mileage may vary with the many factors that determine a phone's battery life – from environmental conditions to how many apps and services you have installed and running.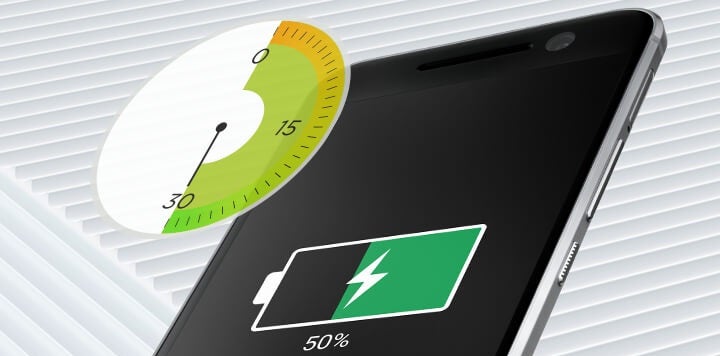 Conclusion
The HTC 10 seems like a well thought-out smartphone, both inside and outside. Its impressive design and cutting-edge hardware even the playing field between it and the rest of the 2016 flagship pack, while optimizations and choices made with delighting users in mind – the ultra-responsive touchscreen, the heavily tricked-out cameras, and the performance tweaks on the software side – could win it some much-needed attention from critics and users alike. Of course, it's unreasonable to fall for promises before we've had a chance at trying the HTC 10 ourselves, but it seems like a really nice smartphone so far, and a much more convincing product than the HTC One M9. Hopefully, the HTC 10 didn't launch too late to get all the attention it deserves.
Also read: