HP officially kills off its webOS services
14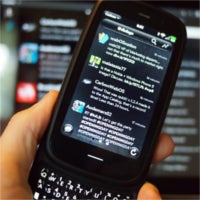 HP's attempt at a mobile OS began with the purchase of Palm – a startup, which was developing its own mobile-orinented Palm OS. The platform was then renamed to webOS and HP announced that it will become a universal OS to work across all of HP's smart devices. A few months later, the company launched 2 smartphones and a tablet, all powered by webOS – the
HP Veer
,
HP Pre3
, and the
HP TouchPad
.
Unfortunately, regardless of HP's ambitious plans, no further devices, bearing the in-house OS, were launched, and webOS was pretty much abandoned after its 3.0.5 update (Jan, 2012). It was later acquired by LG Electronics, who planned to use it as an operating system
for its smart TVs
, while HP still held the cloud-based services, which were still active for existing webOS users.
Well, HP has finally announced webOS' end-of-life. January 15th is the date when the HP App Catalog and cloud services for existing webOS devices will be shut down. Now, if you own a webOS device, it will still work, of course, but you'd better stock up on any apps from the Catalog, and pick another cloud service for your file transferring needs.
On the upside, LG is rumored to be developing webOS as a
Tizen
rival. Which means that it may soon arrive to
LG smartwatches
and who knows – maybe, just maybe, a smartphone or two. We'll just have to wait and see.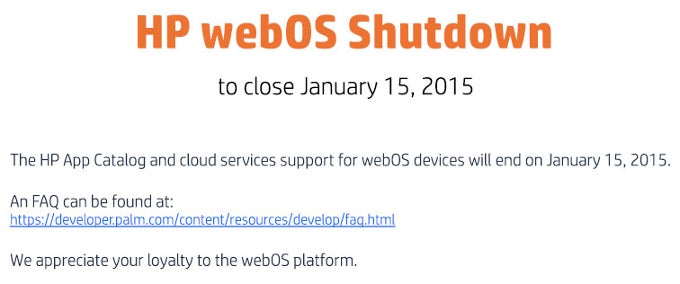 source:
PhoneDog
via
VentureBeat