HP may begin selling off business units
3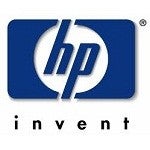 HP is ringing in the New Year with plans to evaluate and dispose of businesses that are not meeting targets, the personal computer unit is safe from any potential divestiture however (that includes the printer unit which CEO Meg Whitman combined with the PC unit).
Unfortunately, some of the units that HP may be interested in selling may be a tad radioactive. A couple of examples that come to mind are the company's acquisitions of EDS and Autonomy. The latter has garnered more of the news though. Autonomy was acquired by HP in 2011 which resulted in an $8.8 billion writedown in 2012, the transaction now being investigated by the Department of Justice over cooked books by Autonomy. That deal was designed by then-CEO Leo Apotheker before he was fired in late 2011, and the deal closed barely a month after Meg Whitman took the helm.
In a disclosure filed with the Securities and Exchange Commission, HP acknowledged that it might have trouble selling some businesses, that it may "dispose of a business at a price or on terms that are less desirable than we had anticipated." Moreover, HP expects such divestitures may have a larger impact on future growth than initially projected.
Consider this the first move in what HP said would be a difficult year ahead. It also sets the environment that we knew about in terms of HP's plans to compete in the mobile phone segment – that will happen in 2014...we hope.
sources:
Bloomberg
via
BGR